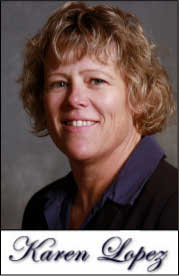 RE/MAX Prestige Properties
2404 Stockton Hill Road, Ste A
Kingman, Arizona 86401

Office: (928) 718-0100
Fax: (928) 718-0140
Cell: (928) 279-7464

Karen@KingmanRealEstate.net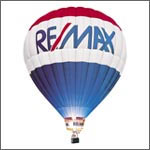 We met Karen after my in-laws purchased a rental house through her, we have since purchased 4 rental properties while having Karen as our real estate agent. Karen is very good at her job, she listens to what you are looking for and finds those that fit the criteria. She has never wasted our time. I recommend Karen Lopez all the time to friends and family that I know (and some I don't) that are looking for a home for themselves or rental properties. We have worked with Karen since 2009 and continue to use her still.

Posted on Zillow by: 1devildog


Karen went above and beyond our expectations and hopes in a real estate agent. We are out of state buyers and she took our wish list, and researched homes in the area that met the list and then sent us a list to review even before we met her. Then, she spent an entire day showing us a host of beautiful homes that were in accordance to our wish list. When the home we chose was outbid on us, she quickly another home which was even better fit for us. Never was a moment of our time wasted in our dealings with her. Likewise, Karen was ALWAYS prompt on getting back to us when we had questions. She was familiar not only with the real estate in her area, but in the natural surroundings of each area. She was able to give us information needed to make informed decisions. The sale needed negotiations and she handled it like the professional she is. And best of all - she is NICE! And FRIENDLY! She is someone we enjoyed working with very much. I would refer her to ANY one. She is one in a million.

Posted on Zillow by: Deserttrip


My husband and I recently bought a home in Kingman, AZ and Karen Lopez, with Remax Realty, was our realtor. We had a FHA loan, and the home we had our hearts set on was a "flip" home. According to two other realtors, along with our mortgage broker, it couldn't be done with the strict FHA guidelines, and we should move on and find another home. Karen told us it could be done, and if that was the house we wanted, she would make it ours. Since we loved the house so much, we went ahead and gave her the opportunity to make it work. We are now living in our dream home a little over a month later, and we actually bought it for a lower purchase price than originally anticipated, thanks to Karen. She is awesome She did the undoable for us without blinking; She was extremely knowledgeable and proficient. She handled everything for us. She even went above and beyond by allowing us to use her office and the help of her assistant, Christine, afterhours to complete paperwork when the internet and fax at our home wasn't working. Her assistant, Christine, is amazing and was very helpful and friendly throughout our buying process. Karen was always extremely upbeat and friendly, even when things got a little rough during the loan process. We would, and do, recommend her to everyone that is looking to buy or sell property here in Kingman.

Sincerely,
Thomas & Kimberly Carmen


Dear Karen, thank you very much for selling and closing on my home so quickly. I hope I didn't make it too difficult!! It was my pleasure to meet you and I certainly will give all my friends your name for real estate buying or selling.


Thanks again. Keep in touch. Love and Prayers,
Mary Embree


Karen- Thank you so much for all your help with the sale of my property. You made it very easy and painless.

Barbara


Karen- I just wanted to take the time to thank you for everything you've done for me and my family. You did an excellent job and because of you, we are gonna be able to raise our kids in a nice houseJ. We truly appreciate it.

Thank you,
Glenn, Kristina and Raven


We highly recommend Karen Lopez. She has been our Real Estate Agent and has done a Fantastic Job in helping and finding us a home we are very happy with.

She's a very caring, down to earth person and we feel like we've known Karen forever.

We also want to Thank Trina and Lori for their hard work in assisting Karen and helping us purchase our place. Good people like them are to find.
Thank you,
Jim and Brenda Cartlidge


"Karen went out of her way to find a beautiful home for us, even though we weren't buying a $100,000 home . . . She cared about what we wanted, rather than pressuring us into buying something that had been on the market for a long time that she needed to sell."
Rick & Dawn Brannies
Kingman, Arizona


"Karen did all the legwork and came up with a great plan for financing my project. She was there to help in every phase of my purchase . . . Karen took care of every problem that came up or she know just where to find the person that could take care of it for me . . . Karen was recommended to me by a mutual friend. She had heard that I was looking and she called to show me her listings. No one could have done more to assist me."

Dean & Earlene Devincenzi
Kingman, Arizona



"This was a long-distance purchase - - Michigan to Arizona. It was our first major move. Karen was wonderful! She went above and beyond to help us. She was extremely patient with us. This large of a move is very frustrating. We can't thank her enough! No problems. I don't think it could have been handled any better! We got along well right away. Karen is very personable and made me feel at ease about the whole procedure."

Douglas & Patricia Powers
Kingman, Arizona

"My husband had very exact ideas and Karen worked very hard to match us with the home that met those exact ideas."

Dean & Anna Devincenzi
Kingman, Arizona


"We were so fortunate to have such professional people help us. They were the best I had seen in some time. We thank you kindly."
"We want to let you know that we are delighted with how the recent purchase of our home here in Kingman went. We feel very fortunate to have selected your agency and to have had Lisette Holly and Karen Lopez as our agents . . . Lisette and Karen greeted us with warm smiles, a cup of cofee and then gave us their undivided attention. They not only listened to us, they educated us. They brought up things we had never considered . . . We closed on our house 7 days later - - 2,200 miles away - - without a hitch . . . We couldn't have asked for a better Christmas."

Paul & Lucy Herman
Kingman, Arizona

"I want to thank you for your good service. You are one of the best Realtors that I know . . . God Bless You."

Gus Preciado
Phoenix, Arizona


Karen Lopez / RE/MAX Prestige Properties
2404 Stockton Hill Road, Ste A
Kingman, Arizona 86401



Office: (928) 718-0100
Fax: (928) 718-0140
Cell: (928) 279-7464

Email: Karen@KingmanRealEstate.net




Copyright © Karen Lopez, kingmanrealestate.net All rights reserved

Site design and maintenance by High Elevation